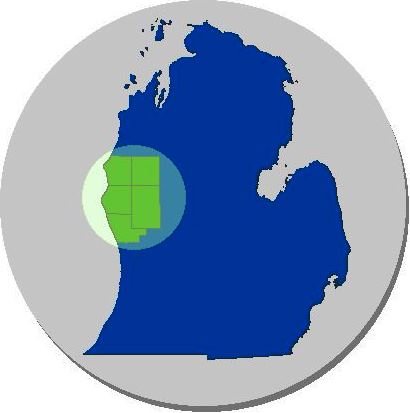 The West Michigan Watershed Partners (WMWP) is a coalition of the Region's watershed groups.  WMSRDC convenes quarterly WMWP meetings to share natural resources information among participants and to receive input for the WMSRDC area-wide water quality planning program.  During 2021, the West Michigan Watershed Partners Inventory will be updated to include a strategic project planning framework that will help guide the development of future water quality and fish and wildlife habitat improvement projects.  The framework will identify a list of priority projects that meet the goals of the Great Lakes Action Plan III, MDNR Fisheries Management Plans and  the Region's Watershed Management Plans.
Sustainable Watersheds Funding Initiative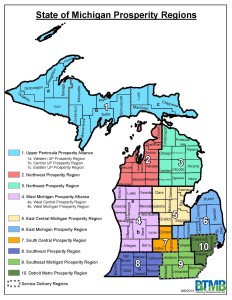 The Michigan legislature established the Regional Prosperity Initiative in 2014 to encourage local private, pu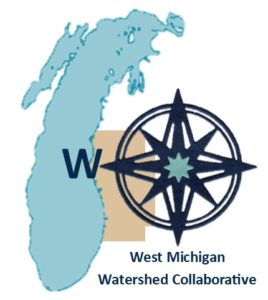 blic, and non-profit partners to work collaboratively to create vibrant regional economies. The West Michigan Prosperity Alliance (WMPA), formed to address the 13 county West Michigan Region (see map to the right).  The West Michigan Shoreline Regional Development Commission (WMSRDC), Macatawa Area Coordinating Council (MACC), and Grand Valley Metro Council (GVMC) formed a project team and requested WMPA funding to develop a investigate options for sustainable funding to restore and protect Lake Michigan's natural water resources. The West Michigan Watershed Collaborative (WMWC) formed to provide input on the Sustainable Watersheds Funding Initiative (SWFI).  The project team engaged the services of Public Sector Consultants (PSC) and collaborated with watershed groups within Region 4 and across the State of Michigan to complete a study of sustainable funding alternatives. The project developed a proposed, voluntary mechanism to fund the implementation of management plans for water quality and aquatic habitat improvements, beyond what is available through competitive grant programs. PSC conducted a study of funding mechanisms that could provide sustainable revenue for watershed management, "A New Approach to Fund Watershed Management: An Evaluation of Funding Mechanisms," October 2016. PSC facilitated conversations with WMWC partners and other community leaders to discuss the feasibility of the funding options presented in the study. PSC analyzed and summarized these discussions, then outlined an implementation strategy in November 2017 (see Documents below). Project partners are now focusing on implementing the recommendations in the strategy.
Meeting Agendas and Meeting Summaries
West Michigan Watershed Partners Meeting Agenda 7-16-20
West Michigan Watershed Partners Meeting Agenda 4-16-20
West Michigan Watershed Partners Meeting Summary 4-16-20
West Michigan Watershed Partners Meeting Agenda 1-30-20
West Michigan Watershed Partners Meeting Summary 1-30-20
Documents
West Michigan Sustainable Watershed Funding Strategy
A New Approach to Fund Watershed Management: An Evaluation of Funding Mechanisms
West Michigan Watershed Summary
Sustainable Watershed Funding – Public Opinion Poll